---

When it comes to creating a fully-functional and eye-catching application within a short period of time or completely revamping an existing product, having a set of pro-level interface icons gives you the edge. If you don't have an artistic talent or just don't have the time to work on your UI design, don't worry - just take a look at Perfect Computer Icons! With this comprehensive icon collection, you will hardly ever need to bother creating icons on your own. Encompassing an impressive spectrum of computer-related topics, it gives you everything you may need to make navigation in your product as easy as possible.

Every handcrafted icon is supplied in a number of resolutions (16x16, 20x20, 24x24, 32x32 and 48x48 pixels), color depths (32- and 8-bit versions available), formats (ICO, BMP, GIF and PNG) and states (normal, disabled and highlighted) and has an impressive level of detail and visual appeal, so rest assured your interfaces will be vivid, clear and unambiguous!


Perfect Computer Icons

Your benefits

With Perfect Computer Icons, you benefit from having access to an affordable collection of diverse icons but that's only the beginning. Here are some other reasons to choose these icon collections:


Immediate access to the icons you need upon payment – As soon as you purchase Perfect Computer Icons, you can immediately start choosing and using the icons you want. You don't have to wait days or weeks for a designer to come up with the icons for you.


Free custom-made icons – When you purchase a set of these icons, you'll also receive five custom-made icons at no additional cost. That means you get the best of both worlds: pre-made icons and custom designs at an affordable price.


Edit or modify icons – Any of the icons you use from Perfect Computer Icons can be modified to fit your needs. The only thing you can't do is resell those icons. Use them any other way you want.

Your order will give you over 227 unique images. Each image comes in a variety of states, sizes, color resolutions and file formats. Each icon from the collection comes in the sizes of 16x16, 20x20, 24x24, 32x32, and 48x48 pixels, 16 and 256 colors as well as 32-bit True Color. In addition, all icons come in three states: normal, disabled, and highlighted. All icons are supplied in the Windows Icon (ICO), Bitmap (BMP), GIF, and PNG formats.


Download demo icons
Purchase this icon set now!
---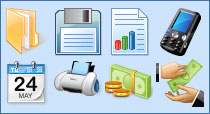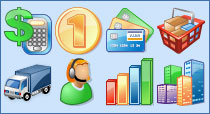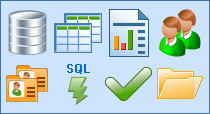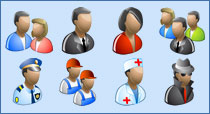 With Perfect Computer Icons, you get the best of both of the above options without the drawbacks. You'll have access to a collection of high-quality icons that have been created by professional designers so you never have to worry about the quality of the designs. You'll be proud to incorporate them into the site or the software.
On the other hand, you'll also have an unlimited license for the computer icons but at an affordable price.
These icons are ideal for a wide range of purposes but particularly for use when you need icons representing uploads, downloads, or file transfers. You can select from a wide range of options which is good considering you can use Perfect Computer Icons for multiple projects.
Perfect Computer Icons will provide you with the icons you need, the quality you want, and a price you can afford.
Icon Usage Agreement