---

Developing a new office application? Making a text editor, a Web applet for editing posts, or an online collaboration service? Perfect Office Icons will make your new project look perfect! The set of office icons contains images typically used in office-type applications such as New, Open, Save, Cut, Copy and Paste, Send and Receive documents, Microsoft Word icon, Text icon, and many other images.

Each office icon from the set is supplied in resolutions of 16x16, 20x20, 24x24, 32x32, and 48x48 pixels. Three different states are available: normal, disabled, and highlighted. 256-color and True Color versions are provided with every order. Windows Icon (ICO), Bitmap (BMP), GIF and PNG icons are provided. The entire set of 417 icons is available for only $99.95.


Perfect Office Icons
Download demo icons
Purchase this icon set for $99.95 now!
---
Change Icons - for All Types of Application Systems
Change icons are a wonderful gizmo for windows that helps you to create outstanding office icons right on your computer or other folders. There are lots of people those are looking for methods to develop an outstanding office space. If you browse the Internet for Icons for office, you can get various websites those are offering word icons, post editor or an Internet based service.

Change icons have the power to create good-looking projects without any glitches. You can get office icons those hold images for office applications. You can get options like New, Open, Save, Cut, Copy and paste. With the help of it you can receive and send documents. These are some of the best options that you will get and you can use it in a better way in your documents. There are many more features that you can see in order to make the best project.

Icons for office help you to create text icon, Microsoft Word icon and other types of images. You can get office icons with different resolutions like 16x16, 20x20, 24x24, 32x32, and 48x48 pixels. These icons basically come in two different colors and they are True color versions and 256 color. You can easily icons in various formats like BMP, GIF, PNG, CUR, ANI, EXE, ICL, DLL, SCR, IL, NIL, DCR, RES, OCX, VBX, DPL, and BPL. There are 241 Icons for office those come in affordable price and will definitely fit your budget.

These word icons are perfect for Windows, Macintosh and Linux systems. It will also match in other types of applications and will offer a sleek look to your desktop and also your website. This word icon is copyrighted and belongs to some best websites in the Internet. You can use these icons for commercial and private purpose. Lots of web designers are using these icons to draw visitors and increase the website productivity. If you want so, then you need to spend time in the online arena looking for some best office space providers. So, get ready and find some good providers in the World Wide Web. Today!

Tags: change icons, office space, office icons, icons for office, word icon


---
Individual Ready Icons
You can buy individual icons to suit your projects. Each icon is $1 when purchased individually.
Icon Usage Agreement
Stock Icon Packs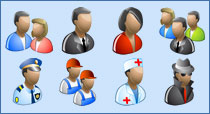 View icons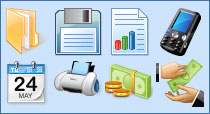 View icons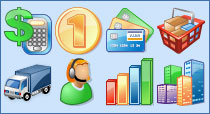 View icons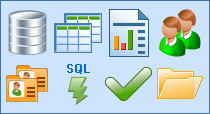 View icons
View icons